The submission of books is done online and in two (02) stages.

1- First stage

the first stage requires submission form which would permit the scientific committee to evaluate the pertinence and the possibility to publish the book. This evaluation is done in maximum of seven (07) days.
It raps up in four (04) possible eventualities: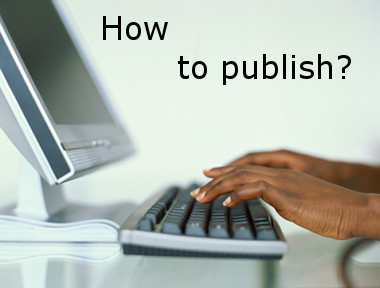 Book publication in it state.  
Book publication with minor corrections.  
Book publication with major corrections. 
Unpublishable book.

The result from the evaluation is sent to the person who submits (main author) through email, with a (01) specific code giving access to the next phase in the publication of book for those submissions which have received one of the three (03) results above.

2- Second stage

The second phase is reserved for projects of books publication following the first three (03) aforementioned eventualities.
A contract of edition is proposed to the person submitting (main author) for signature.
He/She would equally provide the required information in the submission form N°2.
The edition is finally initiated after reception through electronic link of the signed contract as well as the submission form N°2 which has been well administered.

REMARK:
In case of difficulties, kindly contact us by mail following the address: This email address is being protected from spambots. You need JavaScript enabled to view it.